Primitive Employee Spotlight: Abdul Khan
Posted by Leisa Redmon | April 9, 2021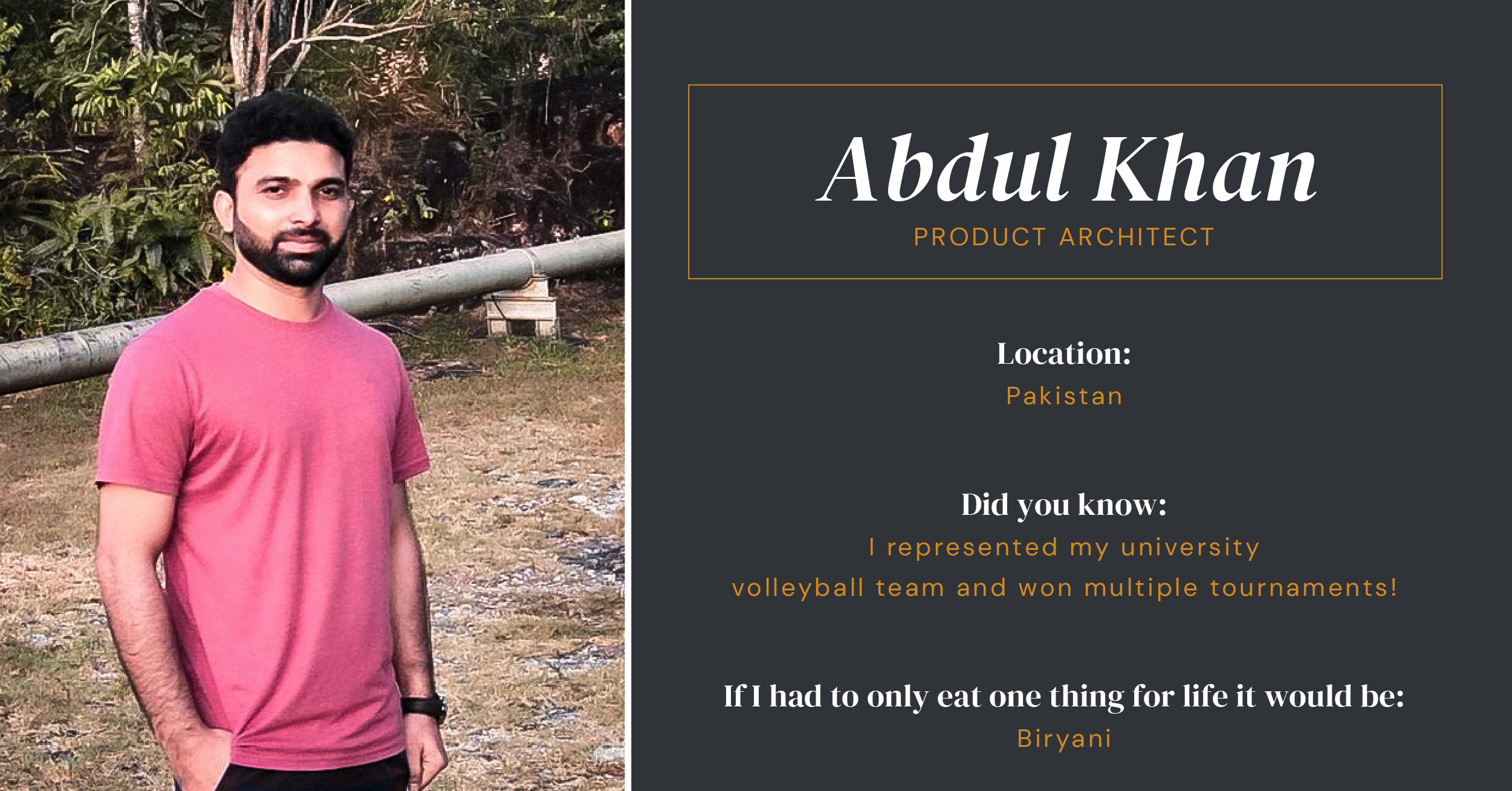 Name: Abdul Khan

Position: Product Architect
Location: Lahore, Pakistan

Job Description:
I execute client projects through the development of modules, components, and queries. I work alongside the Technical Lead and Project Owner to understand and implement resolutions to issues in sprints, while also working with others on the team to develop software solutions by studying information needs; conferring with users; studying systems flow, data usage, and work processes; investigating problem areas; following the software development lifecycle.
Tell me a little bit about your background.
I am a product architect at Primitive with 6+ years of experience. After earning a bachelor's degree in computer science from Punjab University of Information and Technology, I joined Ebricks as an Associate Software Engineer and later switched to Fiverivers as a Full Stack Engineer.
I got my first position in the 2014 Brainiac Pseudo Code Contest organized by the UET-ACM Student Chapter under IEEE (pronounced "Eye-triple-E," stands for the Institute of Electrical and Electronics Engineers) at the University of Engineering and Technology, Lahore. I worked on large-scale projects and applied good programming techniques to solve complex problems. I got extensive experience in developing full-fledged software solutions using front-end and back-end technologies.
How did you find Primitive?
One of my friends referred me to Primitive and I found the culture at Primitive to be very friendly.

What are your favorite parts of your job?
I love to solve complex problems. I always find it interesting to work on challenging tasks in which good problem-solving skills are needed.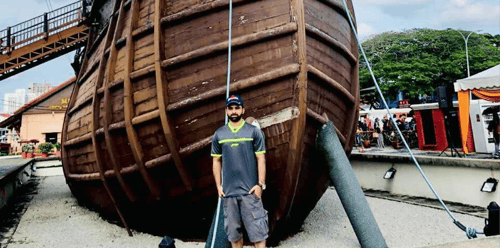 What are some challenges you've faced since starting with Primitive?
I joined Primitive as a remote employee located in a different time zone. It was a bit difficult to start to work with a distributed team in different time zones, but because of everyone's help, it became easy to manage.
Okay, now let's talk more about you. What's your daily routine?
I wake up a bit late in the morning, go for a walk to a nearby park, and then have breakfast. I spend some time with family and I start working around 11:30 a.m. I work for the next 3 - 4 hours and then go out to play cricket or volleyball. I come back at 6 pm and then complete the remaining work.
What do you like to do outside of the office?
I love to play outdoor sports like playing cricket/volleyball. I love to visit the hill areas and plan for trips once a quarter.
What is something not everyone knows about you?
I have represented the volleyball team in my university and won multiple tournaments.
Who do you admire?
I admire my father most in life.
How do you stay motivated?
I try to keep a balance between work and life goals and it keeps me motivated.
What's your secret to success?
Taking responsibility and ownership of what I am doing.
If you could only eat one thing for the rest of your life, what would it be and why?
I am a food person and it is quite difficult to select one thing for my whole life. If I have no other choice, then it will be biryani.