Leveraging Technology for Business Growth
Posted by Kade Wilcox | October 14, 2021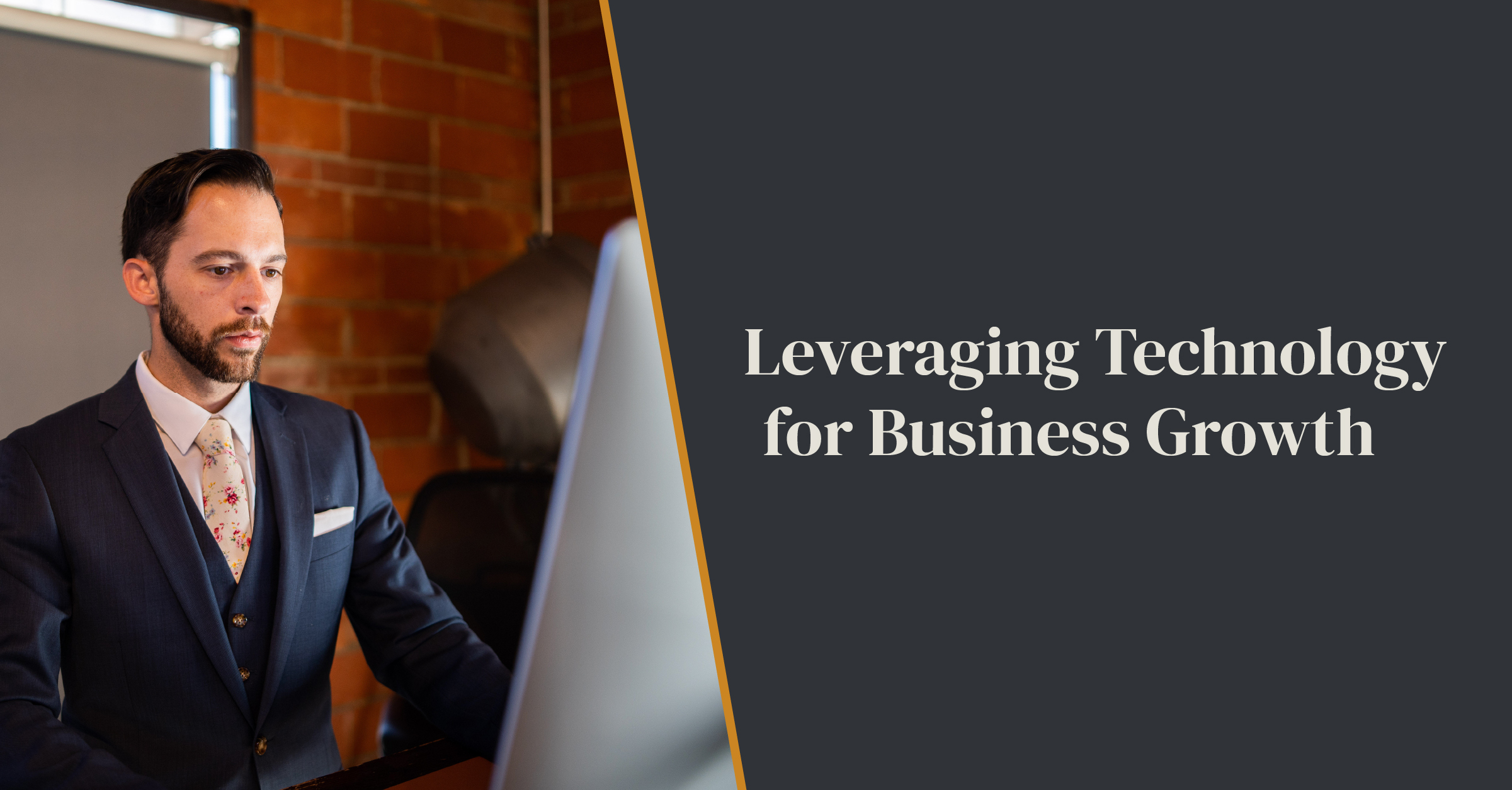 You can find an app or software for almost anything you can imagine. With so many options at our disposal, the vast amount of technology available for your business to use can feel daunting.
While we're certain paying for tools you won't use or benefit from isn't every c-suite executive or business owner's top priority, it is worth your time to sort through the large amount of tools to find the ones that will increase efficiency, save time, and directly benefit your teams. To help make the process easier, we're sharing some ways that leveraging technology for business growth can help increase efficiency, improve your service, and streamline your marketing and sales processes.

Data and Analytics
Knowing where your visitors are coming from is not just interesting, it's also beneficial. These data sets allow you to see where to focus your efforts to generate more leads and turn them into customers.
When looking at a service-related industry (for example, a floor cleaning and restoration company) in which receiving real time phone calls is both a fundamental and large portion of the business model, we recommend investing in call tracking software. (We have used and recommend CallTrackingMetrics.) This software allows you to know where calls are coming from, and provides a digital trail that helps your company track, and then budget, your ad dollars accordingly.
Additionally, a good CRM such as Hubspot can aid in differentiating the sources that helped direct leads to your website. The beauty of a CRM, call tracking software, social media, and even chatbots is they provide your business with valuable data about visitors, leads, and customers. Your teams can then use this data to make adjustments to your sales process, content creation, customer satisfaction, and more.
Lead Nurturing
It's pretty difficult to grow your business without acquiring new customers, but the process of acquiring leads and nurturing them to become long term clients requires a lot of moving parts. Investing in technology innovations that allow you to streamline this process is, quite frankly, necessary.
Your business needs ways to:
Automate email workflows
Track how leads respond to emails
Provide leads with

valuable content

that speaks to their obstacles and/or pain points
Nurture relationships with prospects to support their journey to becoming a customer
When you are using this technology, it simultaneously creates a more positive experience for your leads and customers, while also providing your marketing and sales teams with valuable information about potential customers.
Customer Support
When providing an excellent customer service experience, you are more likely to retain current customers and increase the odds that they will tell their friends, colleagues, and even acquaintances about you. This makes a top-of-the-line customer experience one of the best ways to leverage technology to grow your business because it provides value for both you and your customer. Customer support is viewed through a magnifying lens on social media making it imperative you are providing the best customer experience you can.
Most social media platforms are free for businesses to use and notify team members instantly when someone asks a question, leaves feedback, or sends a private message. A social media management platform quickly and efficiently allows you to monitor most of your social accounts within one composite tool so you can quickly reply to messages, comments, and reviews from a single dashboard.
Another technology that is helping businesses to better their level of customer care is artificial intelligence (AI). When used intentionally, AI can be a great way for businesses to quickly respond to customers and visitors on social media. For instance, when an individual reaches out to your business on Facebook, they want (dare we say even expect) to hear from someone right away. A chatbot can mitigate the time between question and response by reading the message and either responding with an answer, or letting the visitor/customer know that someone from your company's team is going to reach out to them very soon.
The same principle can be used with a chat feature on your organization's website. Whether a member of your account management team is designated to monitor this feature or you use a chatbot to field questions, responding quickly and efficiently to questions or problems helps increase the level of trust visitors have for your business.
It's pretty easy to see the importance of leveraging technology as your business grows and digitally transforms. While the number of available options increases everyday, finding the tools and software you need doesn't have to be overwhelming.
Interested in learning more about the tools and technology you need to grow your business? Subscribe to our blog to learn more!