Primitive Employee Spotlight: Tim Bynum
Posted by Leisa Redmon | October 1, 2020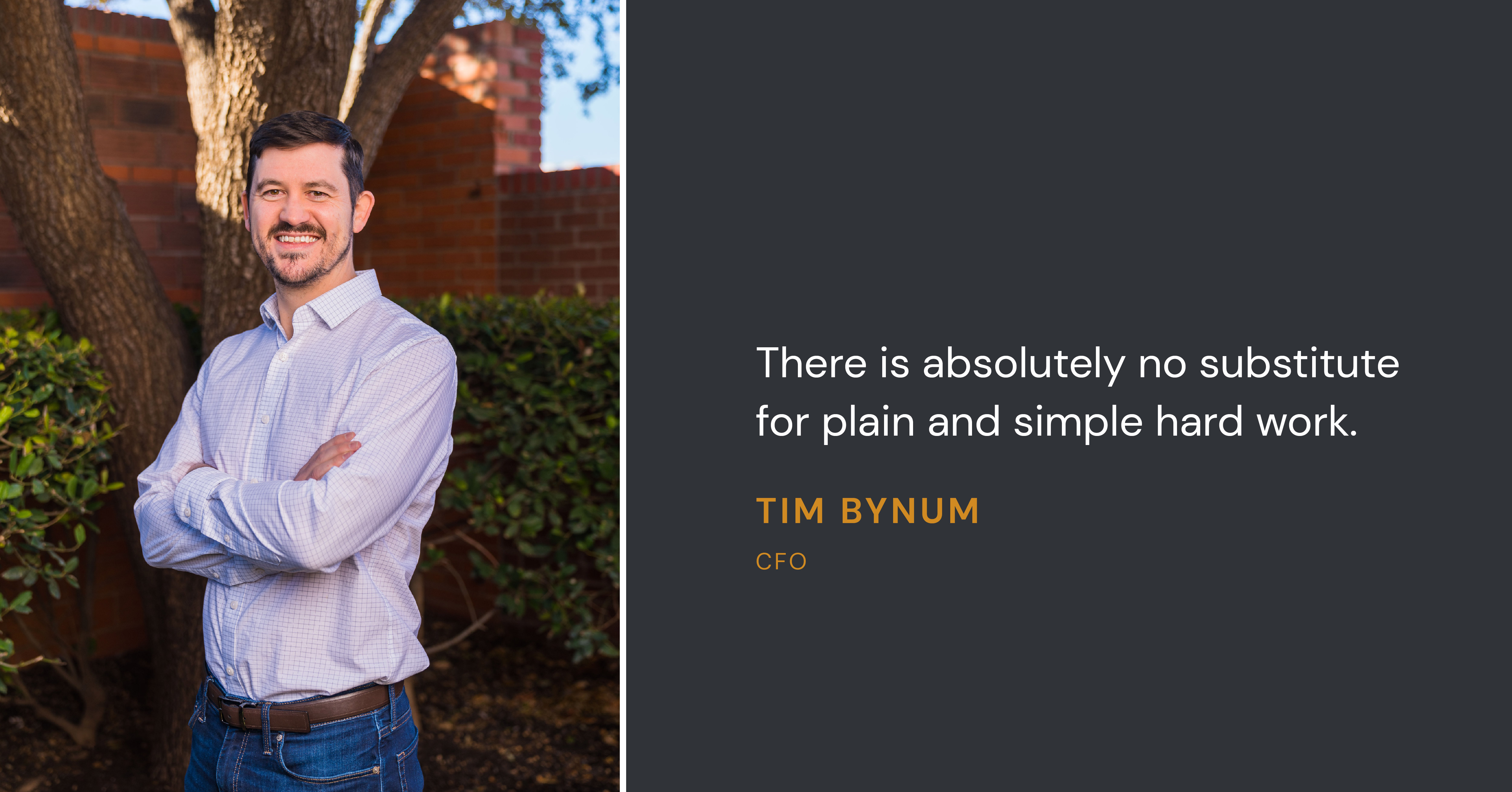 Name: Tim Bynum
Position: Chief Financial Officer
Location: Lubbock, Texas
Job Description: I am on the leadership team and am heavily involved in the financial management of Primitive.
Tell me a little bit about your background.
I went to West Texas A&M University, and then upon graduation I went right to work for a cotton gin in Dumas, Texas. After my time in Dumas, I moved to Lubbock and worked for Texas Tech for two years. After my years with the Raiders, I took a job with a cotton gin out of Levelland for nine years and became their CFO.
How did you find Primitive?
I first heard about Primitive by following the co-owner and CEO, Kade Wilcox, on LinkedIn. Then we started a conversation about Primitive's need for a CFO and the rest is history.
What are your favorite parts of your job?
Working with great people and watching the progress of a growing business every day.
What are some challenges you've faced since starting with Primitive?
Getting my head wrapped around the day-to-day operations and how it relates to the finances.
Okay, now let's talk more about you. What's your daily routine?
The early morning hours are reserved as time to myself. Then, after that, I dedicate time with family until I begin the workday. Most of the time I'm working from my desk at home, but after putting in a full day, I'll have family time in the evenings. After family time at night, I'm either working more, reading, or hanging out with my wife.
What do you like to do outside of the office?
Spend time with family, for sure. I also like to check in with friends, and I love to read.
What is something not everyone knows about you?
I enjoy investing and I don't just mean investing in stocks. I enjoy finding unique opportunities and watching how those opportunities develop; it's thrilling. Also, as a side note, it's not something I consider "easy" and I'm not that good at it...yet.
Who do you admire?
There are too many to list. I admire anyone who is in the arena, doing the work, and creating their own success. Anyone who can tell their personal story is inspiring to me.

How do you stay motivated?
I stay motivated by reading and being around my inspiring circle of friends. I also talk through a lot of ideas and situations with my wife.

What's your secret to success?
My secret to success involves writing things down – not just to-dos, but ideas and visions of what success looks like. Also, there is absolutely no substitute for plain and simple hard work.