Employee Spotlight: Jessica Hicks
Posted by Buffy the Bison | January 30, 2021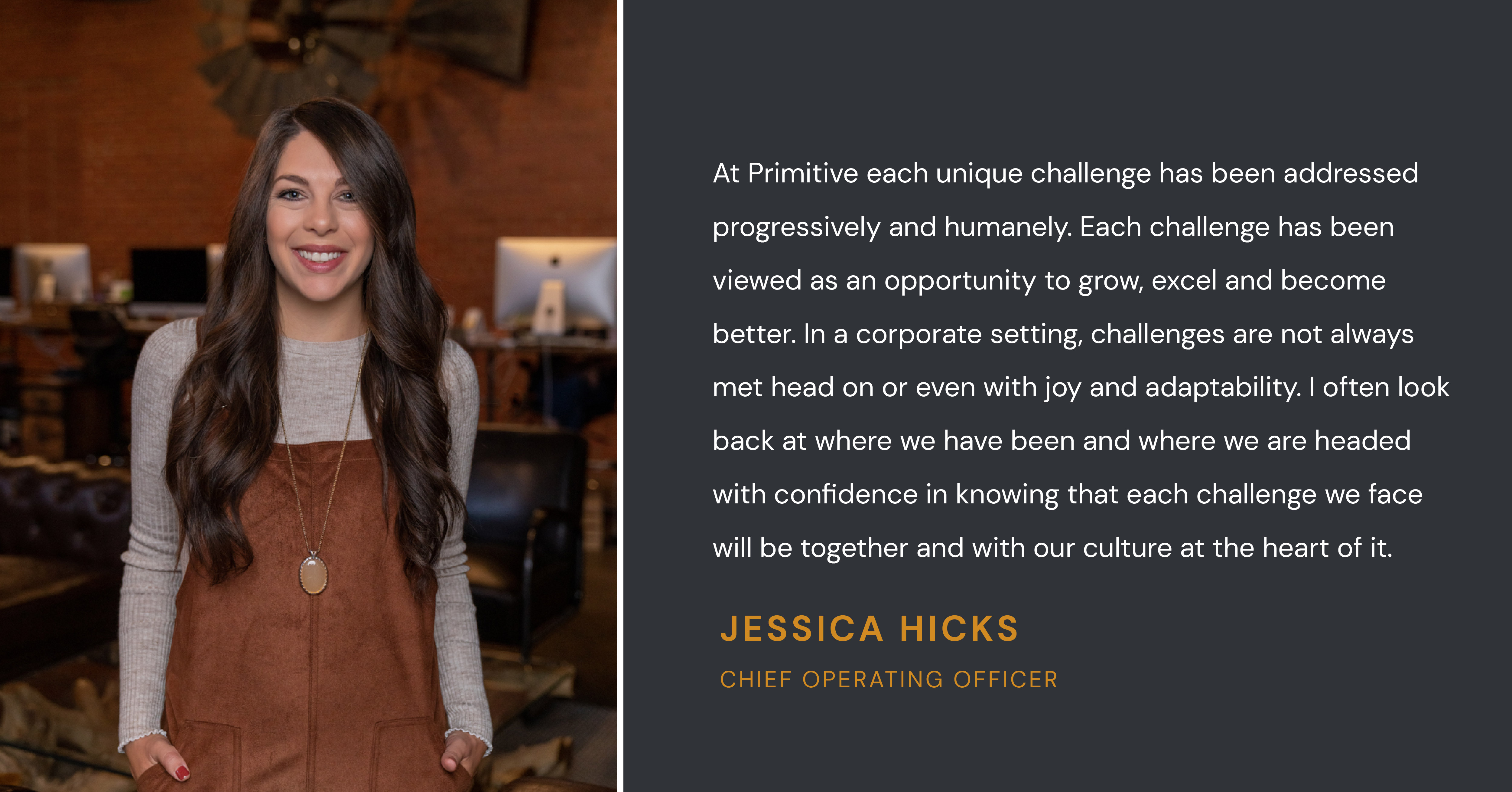 Name: Jessica Hicks
Position: Chief Operating Officer
Location: Orange County, California
Job Description: One of my main focuses is ensuring we have a healthy process for client communication throughout a client's entire life cycle: sales, onboarding, retainer, off-boarding or renewal. Our team does a great job building relationships, but my role moving forward will focus on all of our services lines and enhancing the experience so that we can show added value to our clients across the board.
I aim to be a support to our team, and to the client.
Tell me a little bit about your background:
My first leadership role started when I worked for American Golf Corporation. I was there for over ten years running sales, client relations, and the backend of the business. It is where I really developed the foundations for understanding operations and what it means to deliver a good client experience.
However, my life became really unbalanced during my time there.
I was working crazy hours, sometimes three days in a row of 14-16 hour days, and not seeing my family. It was long, arduous hours, weekends, and even holidays! One of the greatest lessons for me was that I had to find work/life balance — for my mental and physical health, family health, and work health.
How did you find Primitive?
At the time, I wasn't necessarily looking for a job, but I was really unhappy with my current employment and was actively praying for contentment. I had left AGC to go to Houzz – a great company, but a downgrade in an attempt to slow down.
There, I was very unfulfilled and felt purposeless. One day I was at lunch with a few Houzz girlfriends when another girl in the office decided to sit with us. We were talking about our kids, and who knows what else, when I made the comment, "I wish I could just work from home." Later, that random girl told me to apply at her friend's company. I brushed her off immediately thinking, "Why would I apply to a company out in Texas? They would never hire me." The interesting part is she kept pushing me and all I could think was, "Who is this girl??"
A few days later I sent in my resume.

And, what felt like a week later, I was talking to my now counterpart Heather Huegi, only to talk to a co-owner, Kade, a day later.
Within two weeks I had a new job and a new purpose. I truly believe God answered my prayers by sending me Primitive and now I think of that random girl as God's messenger.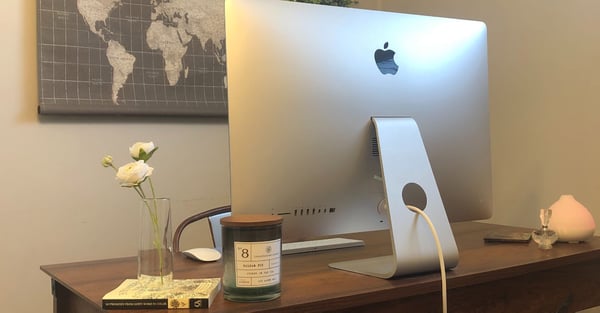 What are your favorite parts of your job?
For one, being remote. That along with this company brings out all the best parts of me, my talents, strengths, and creative energy.
Another favorite is the company culture; my team feels more like a collective family who genuinely cares about each other and the future of Primitive.


What are some challenges you've faced since starting with Primitive?
The challenges at Primitive have been no different than any other growing business. They consist of daily, weekly, quarterly, and annual business obstacles – anything from employee, client, financial, to operational.
But at Primitive each unique challenge has been addressed progressively and humanely. Each challenge has been viewed as an opportunity to grow, excel and become better. In a corporate setting, challenges are not always met head on or even with joy and adaptability. I often look back at where we have been and where we are headed with confidence in knowing that each challenge we face will be together and with our culture at the heart of it.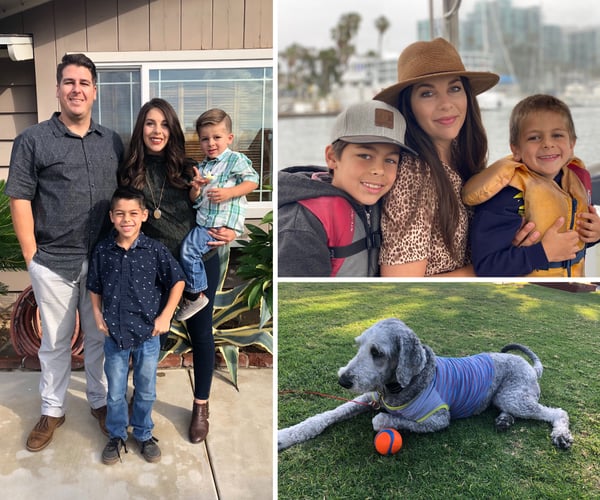 Okay, now let's talk more about you. What's your daily routine?
My days are very full and fast but I love routine and I love to plan. I block everything out in my personal and professional life and in doing so, this has helped my days become more predictable and balanced.
On a typical day, I wake up early before my kids to spend time enjoying coffee and reading with my husband. We like to start our days together with encouraging devotionals and Bible readings. This daily routine for us is really foundational to each and every day. After, we tag team the kids, get them ready for school and then drop them off wherever they need to be.
My work days can start anywhere from 7am and onward. They are usually filled with client work, operations, troubleshooting, and meetings – lots of meetings. The mornings are typically busier than my afternoons which provides me good blocks of time to do strategic work.
I usually end my days early enough in the evening so that I have time for my most important life roles, being a mother and a wife.
What do you like to do outside of the office?
Outside of work, my time is really dedicated to my family and my relationships. As a family, we spend a lot of time outside, hiking, swimming, playing sports or riding bikes. We really enjoy cooking together and spending time with extended family and friends.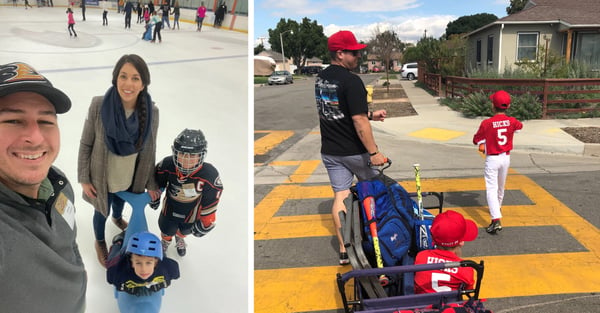 What is something not everyone knows about you?
One day, I want to open up my own coffee shop. I am obsessed with cute boutique style shops. I would love to build a Christian coffee shop franchise. I've imagined every detail and what it could be; it will happen one day.
I would also like to write a few Christian books for kids and families.
Who do you admire?
Jesus, my husband, my team, previous coaches, underdogs, Kade and Jerred, and my dad. There are really so many people and so many stories that I admire. Everyday I am thankful for my husband. I so much admire his compassion, care, and devotion for our family.
My dad, from very early on, instilled a fundamental grit within me. He taught me what it means to have character. He never bailed me out when he knew I could problem solve on my own. He kept me busy in sports and out of trouble. He raised me to care more for those around me than myself. He had me buy my own car, pay my way through college with zero debt and athletic scholarship support. He had me care for my grandmother with dementia up until she passed. While he helped me through all of these things, and though I didn't always understand the responsibility he set before me, I look back now and just think, "Wow, he really pushed me to be a strong woman, full of drive, confidence, and a deep desire to care for people."

How do you stay motivated?
I feel that I am a naturally optimistic person which helps me continually see opportunity. That spark of opportunity keeps me motivated alongside my natural desire to excel for my team, my family, myself, and Primitive.
I care deeply for Primitive, it is a very special place. Kade and Jerred have built an amazing company, their leadership has inspired me to want to work hard for them and what they have built. I do not see myself working anywhere else, ever. That thought alone motivates me to want to continue to build our organization to thrive for all. Primitive is connected to so many lives. I am fueled by the impact we can make every day to bring meaning and purpose to every decision, every action, and every relationship – internal and external.