Primitive Employee Spotlight: Jerred Hurst
Posted by Buffy the Bison | July 31, 2020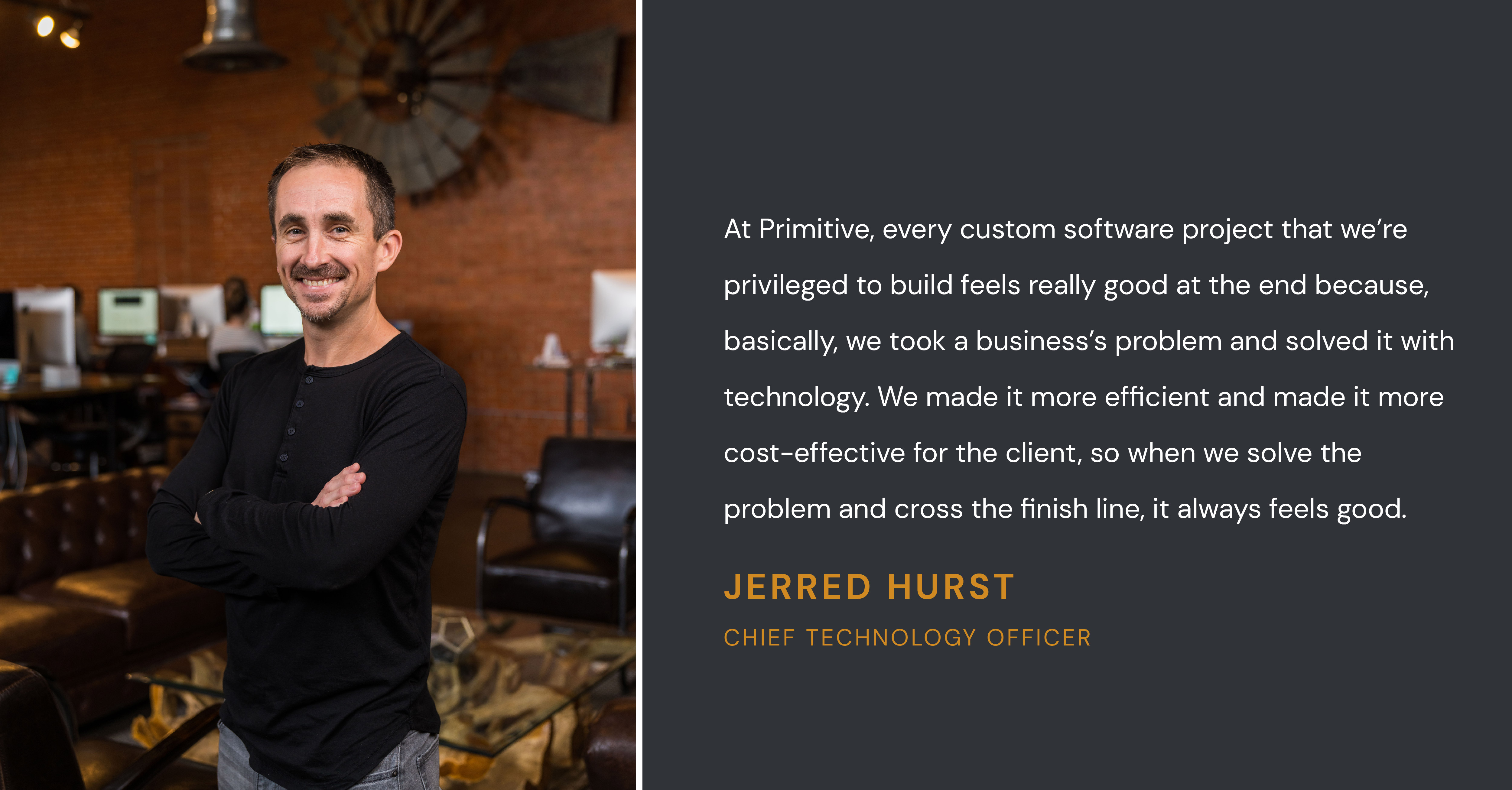 Name: Jerred Hurst
Position: Chief Technology Officer (CTO)
Location: Lubbock

Job Description:
The majority of my time is spent with the software team working to manage all of the different projects. I'm also still heavily involved in development.
However, as an overview, everyday usually starts with Kade (CEO) and I talking about the business, the challenges, the things we need to work on, and the things that we're doing for, particularly, that day.
Background:
I graduated from Texas Tech in 2002 with a degree in Management Information Systems (MIS), which basically means I was a trained innovative consultant. (Not necessarily a developer, but I know just enough to talk about it.) When I was going to school for MIS, I was more interested in the actual development part. So, after I graduated, I went back to school for computer science and did a couple of semesters; however, once I got there, I realized the didn't have a hands-on approach, which is what I was wanting. Fortunately, in light of that, I was able to immerse myself into development by teaching myself. Ever since then I've been developing, and even did it as a side hustle until Kade and I started working together.
What was your first job?
I was a dishwasher at a local restaurant.
Can you talk about the work you did before Primitive?
I worked full-time at my family's business, Hurst Farm Supply, doing all their IT work from 2001 to 2013.
My first side hustle in college was called JCH Solutions, and it was purely website development. Back then, websites were super simple, so I had JCH Solutions for eight years.
After that, my wife and I owned a bagel shop next to Texas Tech called Hoot's Bagels. There was a family with that last name that had a bagel shop in Kingsgate forever, so basically we started a satellite store under that name because everyone in Lubbock knew them. After a bit, we sold Hoot's to another group of individuals.
Soon after Hoot's, my brother-in-law from Boulder, Colorado and one of his friends started getting clients for websites, and a new company called, Clever Melon, was the result of those clients. For the most part, they were selling and I was doing the majority of the development. We soon gained enough business that I was able to bring on another developer who happened to be my cousin. So, we were doing our Clever Melon thing up until I met Kade, and at that point it was kind of perfect timing. With Clever Melon, all of the other guys were kind of fizzling out and all of my stuff with Kade was picking up. So that's how I transitioned to Primitive.
How have you grown since?
I think the variety of all the different jobs benefited me in different ways. At my family's business, I was basically working for someone at a very well organized, old business. Then, I went to doing my own thing with Clever Melon, where you, essentially, have to hustle everyday to make it work. That varied experience provided me a wealth of knowledge and growth.
Tell us how you helped start Primitive.
Kade and I met at a garage-based CrossFit gym. We both had our own businesses; however, at some moment he happened to overhear me talking to another gym member about a website I was working on. At that point, Kade was outsourcing all of his web development to contract developers and was not enjoying it because he didn't have control over the process or timeline. From there he asked if I wanted to work on a site with him and I said, "Yes, of course." So we worked together on our first project and it worked out really well for both of us. Even though our personalities are quite different, they seem to compliment each other well. We also discovered we have a lot of similarities in our work ethic and working together was actually really enjoyable.
At one point, Clever Melon was still operating in the background...but all of the invoices were coming from Primitive. (That was kind of our way of "dating" before we got "married".) We actually "dated" for a while, until a business coach Kade was working with came into town. We spent a few days with him, and one of the topics addressed was about keeping our businesses separate, and the best way to do that. I think the question he asked us was, "Are you better together, or apart?" Once he asked that, we went to the whiteboard and started mapping out things with the result pointing towards merging, even if we weren't ready to give up our own thing.
After we put some intense thought into it, it made the most sense to band together, and to this point, it's been the right decision.
What made your partnership work so well?
I think the best reference that Kade uses all the time is he's the balloon and I'm the string; he's all about growth and going crazy, and I'm more conservative. I think our personalities complement each other, and it's helped us to create a really aggressive-but-stable business model.
Did your vision for Primitive match the way it has grown?
I honestly had no idea it would be this size. I mean, the vision for the kind of work that we do is exactly what we had hoped for. I honestly didn't know we would get here (as far as having our own studio team, the digital team working on the size of accounts they are, the inbound team having the kind of results that they do, having our own software team) as quickly as we have.
I think I had envisioned all of that, but I had no idea that it would all be in full force a few years later. I want our business to continue to grow like it has, albeit in a sustainable way, of course.
What's your secret to managing in-house and remote workers?
I have no secret. I think we just have good people. Of course there's daily management tasks, but we also have built a good leadership team. So the in-house part is pretty easy due to the quality of people that we have, and the same can be said for the remote employees.
We had to learn the hard way when we were just starting out with a few remote employees - we didn't know what we were doing and how to handle the nuanced relationships/ communication that go with remote employees. But we've learned from that.
Now, I think through our heavy use of video and Slack-based communication, getting to hear each other's voices on a daily basis makes them feel like we're all part of the same team.
We definitely do not have it perfected, but we're learning everyday.
What are some of your favorite projects you've worked on?
If I was going to name one outside of Primitive, it would be that I built the inventory management software that Hurst Farm Supply runs their entire sales process off of. I'm pretty proud of that.
At Primitive, every custom software project that we're privileged to build feels really good at the end because, basically, we took a business's problem and solved it with technology. We made it more efficient and made it more cost-effective for the client, so when we solve the problem and cross the finish line, it always feels good.
Do you have a work playlist? What's on it?
I usually listen to a Mumford & Sons station.
Do you have a daily routine?
I wake up at 5 a.m every morning. I don't have an alarm or anything, I just wake up at 5 a.m and have for as long as I can remember. Once I'm awake I have coffee and catch up on work and emails and then do my workout, which is usually a run. Then I come into the office and do whatever is on my plate for that day.
How do you stay motivated?
I think I was born that way. I am competitive by nature, so regardless of what I'm doing, I want to be the best I can be at it. I was that way with athletics, and I guess I still am the same way with work. I want our business to be the best it can be, so that's my motivation. I go to bed and wake up thinking about how I can make it better.
What do you like to do outside of the office?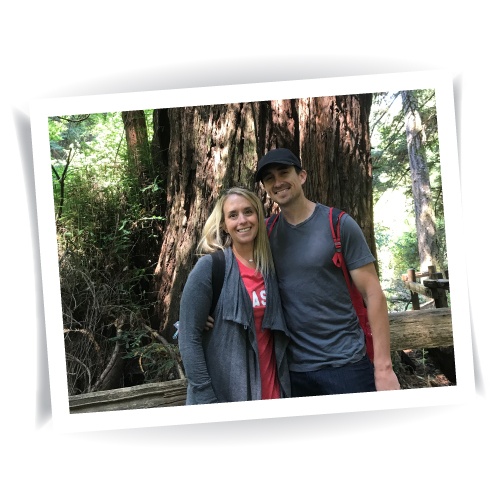 I like to be outside doing anything. I enjoy working out and used to do it a lot more, but I love running and riding my bike outside. I also love playing sports with my kids. My kids are super into all kinds of sports: soccer, baseball, basketball...anything outside.
How do you juggle work and family life?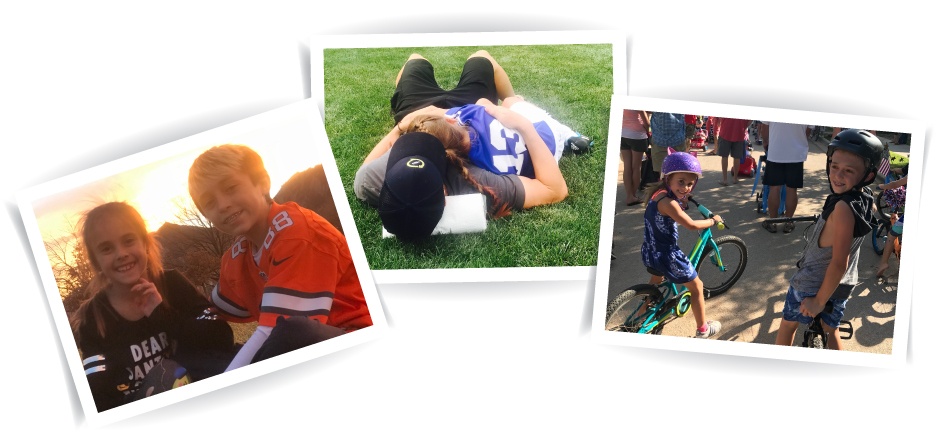 Honestly at this stage in our lives, I'm pretty much forced to balance it all because of all the activities my kids have going on.
In the evenings and the weekends, we're typically at a game of some sort.
I don't ever miss their games. I make that a priority.
Then at home, I don't put my phone in a basket or not look at it, but I do make it a priority to listen and talk to my kids. We always sit down at the dinner table and everybody tells their favorite part of the day, and all that kind of stuff. But I would definitely say, because of how busy we all are, finding balance and juggling it all is something I have to stay diligent about working on.
What is something not everyone knows about you?
I got into IRONMAN triathlons and trained competitively for five years and raced them for 10 years. It started after I had just married my wife, and I was out of shape. Her brother and his friends came in from Austin to do a triathlon at Buffalo Springs Lake, so we hung out that weekend and I watched them do that race, thinking to myself, "I want to do that."
So I started training and, of course when you first do it, it's just for fun. Then, if you have a competitive nature like I do, you want to do it for more than just fun. This was before kids, so I devoted quite a bit of time to it.
IRONMAN triathlons (2.4 mile swim, 112 mile bike and then a 26.2 mile run: a marathon) are long events, so in order to be competitive, you have to devote a lot of hours of training. When I was at my peak training capacity, I was probably devoting a minimum of 25 hours per week to the sport. My goal was to get to the world championships, the KONA race, as an age grouper. You have to qualify at a preliminary race, and it's pretty challenging, but I was able to get there in 2007 and check it off my bucket list.
I almost died out there. Not literally, but it was really tough.
Who do you admire?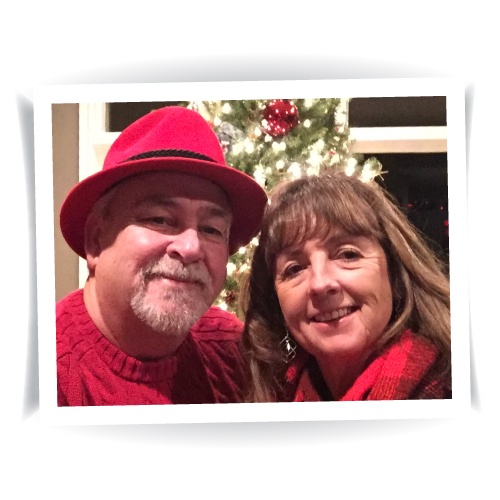 I admire my dad. He took our farm supply when my grandad left it to him, which was a fairly small business, and brought it to a massive business with a faith-based attitude. He puts God first in everything, and I admire him a lot. He's supported me in everything I've ever done. I also admire my wife for the same thing…for always supporting me, putting up with my crazy obsessions and just being there for me.
What is your secret to success?
I think probably just my internal drive to keep going. I don't give up on things, so I think when you don't achieve success it's primarily because the voice trying to convince you to give up is louder than the one telling you to keep going.