Primitive Employee Spotlight: Heather Huegi
Posted by Leisa Redmon | September 8, 2020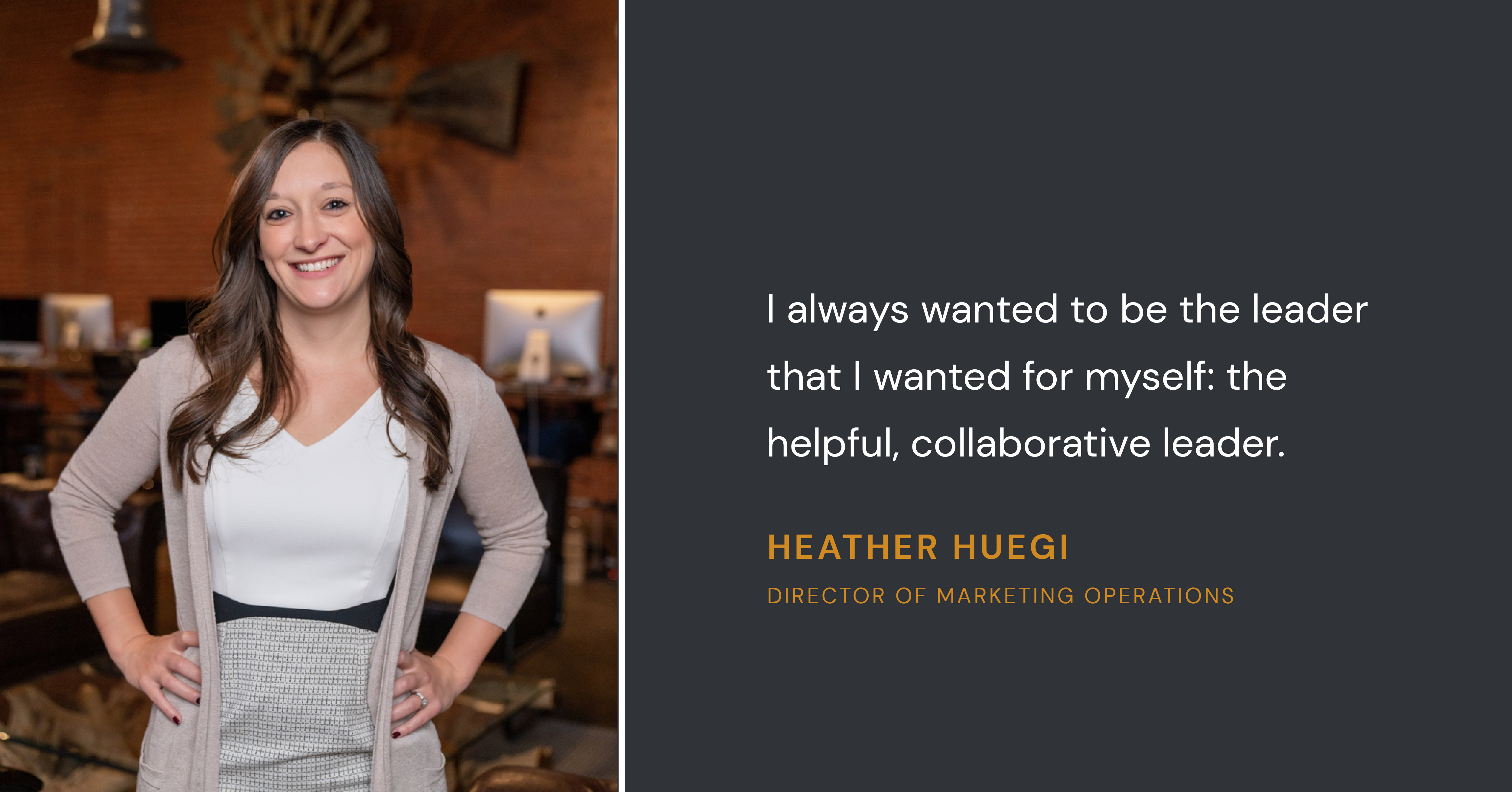 Name: Heather Huegi
Location: Colorado
Position: Director of Marketing Operations

Job Description: As the Director of Marketing Operations for Primitive, I am responsible for leading, managing, and supporting all marketing-related departments. I monitor, measure, and analyze the effectiveness of marketing initiatives in order to ensure strategic and successful execution of client retainer work. I also work within the leadership team to analyze team capacity and workflow within the marketing departments in order to guarantee the achievement of the company's goals, to deliver key insights and recommendations that optimize the performance of client retainer work, and assist the marketing department as a whole in the achievement of its goals.
I also mentor; I help guide our strategists in the execution of their duties to ensure a constant honing of their skills, conducting annual performance reviews and giving feedback to help them grow and prepare them for future growth in or out of the company.
Background: I have been doing marketing for about twelve years now. My bachelor's degree is in media arts and communications from Westfield State College (now University). I graduated in 2006.
My first job out of college was as an ENG producer at a local news station, an ABC affiliate. I was the middleman between the producers of the early morning news show and the videographers. I had wanted to be a videographer for the news. What I found is that it was really not the right fit for me. There's actually a story my boss told me, "off the record," that a small, female videographer would "never make it in this business." That was hard to hear, but it also made me want to be stronger and find a role that would suit my skills a little bit better.
I wound up falling into a Marketing Assistant position with a retirement community in Boston, Massachusetts. That's what spring-boarded me into the whole marketing world. I didn't have a degree in marketing, I had never done marketing before. But, I found I sort of had a knack for it. I had a really solid understanding of who our target audience was, and I worked to develop programs that would help reach new prospects who wanted to move into the retirement community.
Following that, I decided to move out to San Diego, California, because my sister lived out there. I worked at National University for about four years, first as a Marketing Coordinator and then a Senior Marketing Coordinator, and in that time I got my master's degree in business with a concentration in marketing.
After a while, I missed home a little bit...so I wound up moving back to Massachusetts and got a job as a Marketing Manager with a company called CBI. They are a life sciences company, so they do biotech, pharma and medical device conferences. I worked there for about a year and realized that after all that time in California, Massachusetts wasn't really for me, so I moved back to California.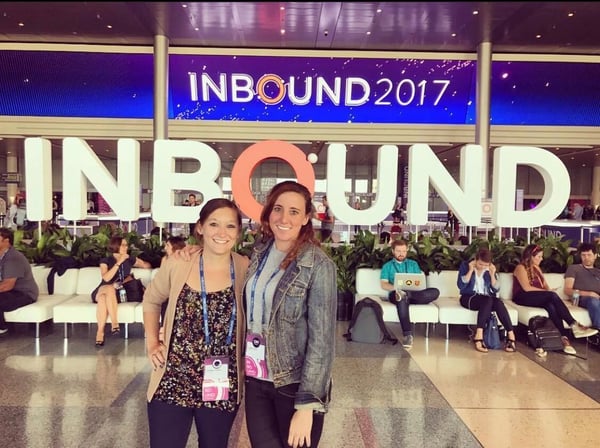 I started working for a company called TrendSource. They are a market research firm. I was hired on to replace a Marketing Associate that had been managing the digital and traditional marketing for the company. I spent nearly four years there and what I wound up doing was rebranding their entire company alongside the Director of Marketing, which was a lot of fun. It never really felt like a job. In a not-so-shocking twist, I decided to move to Colorado. However, my company didn't have a culture for remote employees.
One of the reasons a remote job is so valuable to me is I move around a lot and I travel, so when I found Primitive, it seemed like the exact right fit. The reason my initial position stood out to me, the Inbound Marketing Manager, was that it was to help the company grow. It was something that I had done historically. I thought it was interesting that this is a digital marketing agency, but the role was not client-facing. It's like finding a company that does the things that you're passionate about.
How were you able to progress through these jobs?
I started expressing an interest in understanding why my companies were doing the things they were so I could help come up with new solutions they maybe hadn't thought of before. When I went for my master's degree back in 2012, I wanted to concentrate on the business side so that I could help build a team that would help a company grow. I think that's how the progression happened. I started doing the tactics side, and each position that I took from there was a step up from where I was.
So you really enjoy being a leader?
I do, and I think the reason I do is because I've had all types of leaders over the twelve years I've been working in marketing. I love helping people and I always wanted to be the leader that I wanted for myself: the helpful, collaborative leader. That's the direction I wanted to go, and that's what I feel I am now.
Were you nervous to start working remotely with a group of team members you had never met?
No, not necessarily. The only reason is because I had been working remotely with my team at TrendSource for about eight months before they hired my replacement. So, I was used to it. But with any job, when you come in and you're managing a team or helping build a team, there is a little bit of nervousness. You want people to be happy in their role, and working with an outsider you've never met can be challenging. Especially with a company that, at the time, had been primarily localized.
How did you work to overcome those challenges?
One of the things I've tried to tell myself is that not everybody likes change. You just have to be patient and eventually people will come to work with you and understand how you work, and I will understand how they work. Then, it will just fall into place.
Has Primitive allowed you to shape yourself into leader?
I am able to be flexible in my management style to accommodate my team's different learning styles. Working under Kade and having been provided progressively more responsibility helped me learn and grow when taking on additional roles.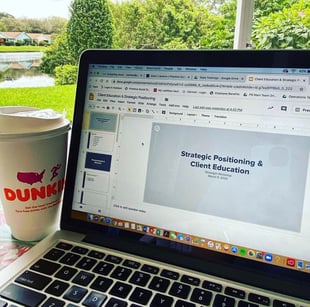 What is the best part of being a remote employee?
You take out the commute time and you end up getting more done than in an office environment.
What is a vital part of being a remote employee?
One of the biggest things for me is communication. Without appropriate communication, your team is never going to succeed. It's not to stay on top of each other...it's to stay on task. Even though some may have the mentality of an 8-to-5 business, that's not really how I operate (specifically as a leader). Everybody is in different time zones, so you have to accommodate for that. My team knows they can usually reach me at any time.
What are some of your favorite projects you've worked on?
The biggest one with Primitive was the initial website redesign. It takes a lot of time, but thinking through how things should look, how things should move within the site and what's going to be best for visitors, that's always a lot of fun for me.
Another thing we've done with Primitive that was kind of fun were webinars. I've done webinars in the past at previous jobs, and you never really know how they're going to go. The biggest challenge is getting people to attend it. So that was kind of fun because we had to think about design in a different way: we had to think about execution.
Why are you committed to Primitive?
I think we are positioned to grow in a really great direction. We have an extremely talented group, and that's really intriguing for me to stay on and see where the company goes.
Okay, now let's talk more about you. How do you stay motivated?
I am the type of person that doesn't like to fail, and I don't like to make people wait. That's just a personality thing in my work and home life. I never want to disappoint anyone, so that's motivation enough for me.
What do you like to do outside of the office?
Because I live in Colorado, I'm in nature's playground. I also married a Colorado native who loves the outdoors as much as me, so on any given weekend, you might find me hiking, camping, white water rafting, or taking a trip somewhere. One of the goals I've set for myself outside of work is to visit a new location in the United States at least once a year.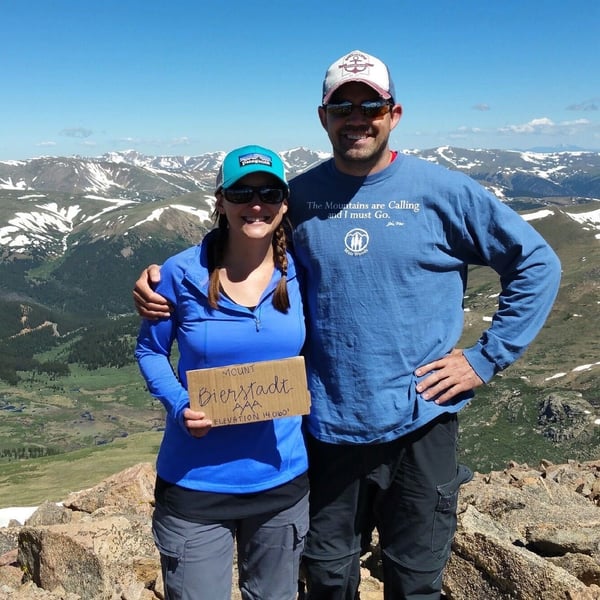 How do you juggle work and personal life?
The thing about the role I'm in is that it doesn't always feel like a job to me because I truly enjoy it. The only thing I would say in terms of trying to juggle between personal and professional life is if something comes up that's truly important in my personal life, in terms of family, they will always come first...no matter what.
What is something not everyone knows about you?
I used to play bass guitar in a garage band when I was younger.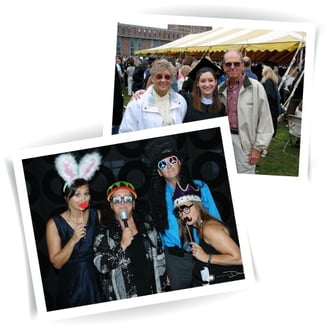 Who do you admire?
My dad and my grandpa. My grandpa was the hardest working man I had ever known and my dad did not fall far behind him. I think it's a work ethic that has been passed down, thankfully, to me as well. They are two people I strive to be more like. I work hard every day to make them proud.
What is your secret to success?
The biggest thing for me is never wanting to disappoint anyone, and that includes my family. So if I'm trying to be as good as I can be for my family, that's enough motivation for me to continue to succeed in both my personal and professional life.
Any other words of wisdom you would like to pass along?
I think the only other thing I would say is to find your passion and take it to where you want to go. The last thing I would ever suggest to someone is to stay in a job you don't love.