Being Your Best Self for Your Team
Posted by Kade Wilcox | April 17, 2020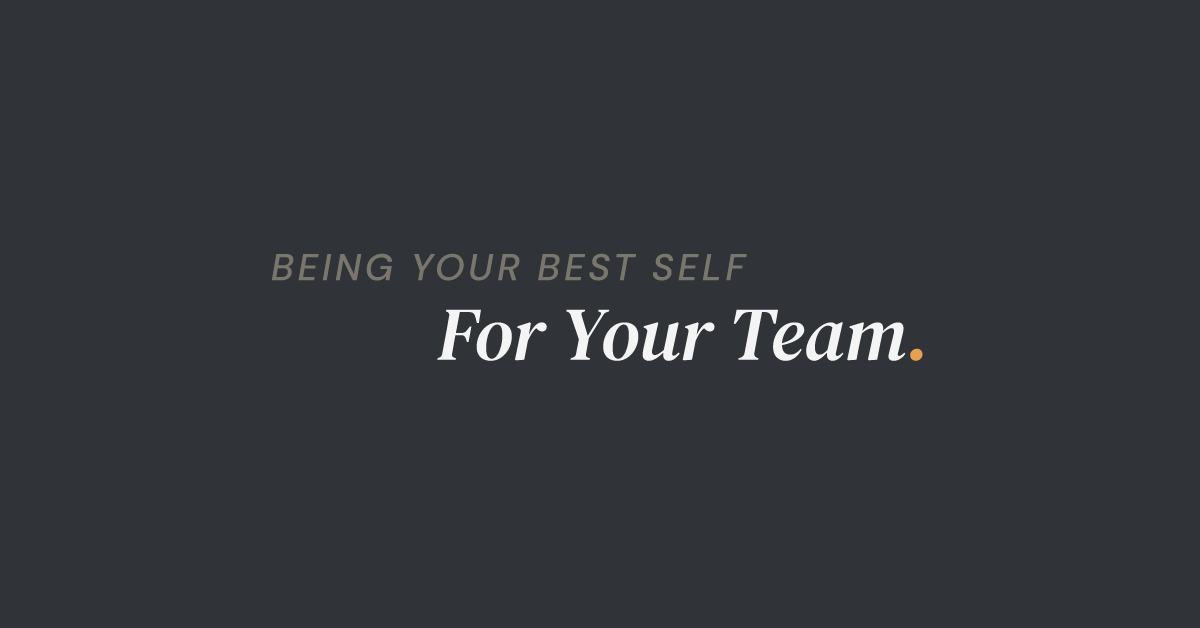 So much changes every day and so much is unknown. And, if I'm being honest, it's the unknown part that bothers me the most.
We're so used to thinking we have complete control of our day, our lives, and our plans. The unknown is a powerful thing, and lately I've been thinking a lot about me, my family and how to stay healthy through it all.
I don't claim to be an expert but what I do know is that I'd like to be in a place to provide encouragement during this time.
I hope this helps.
Leaning into faith
I've been reading a lot of scripture lately. My wife, Lacey, shared Deuteronomy 29 with me today, and there's this one verse in there that talks about how God was faithful to the Israelites for 40 years. He provided for them throughout their journey through the wilderness, and the unknown.
And I thought, "Man, you did all that for them. Surely I can get through a few days, a few weeks, few months, or a few years. Right?"
So leaning into your faith is a good place to be right now.
Enjoy family time
I often tend to work 12 to 14 hour days.
But, now, we're all together. We're eating three meals together. We're laying in bed in the evenings together, and we're checking in regularly.
We're doing things that we wouldn't normally do if I was in the office or traveling. And, as an added benefit, enjoying my family has shown to improve my mental health, even during this time.
Even amidst a very unique season filled with fear and anxiety, we can find a silver lining. I've found that silver lining to be the extra time I'm able to spend with my family.
Pursue relationships
Like we've all stated multiple times, this is a strange season for all of us. We're so used to talking and visiting with our friends regularly, but now those habits have been completely disrupted.
But, another silver lining to disruption is that it often yields intentional pursuits. And in this instance, we can still foster those relationships with friends via Zoom, text and video messages, calls, etc.
Most likely what everyone's doing right now is huddling in place, paralyzed in fear of the unknown. But the effect of this is no one reaching out to anyone, and the outcome can be pretty dangerous to your mental health and well-being.
If I can offer advice, please don't allow this uncertain time we're in to paralyze you or prevent you from connecting with the people that you love, and the people who bring value, joy and meaning to your life.
Be financially generous
The reality of the situation, although arguably hard to hear, is that there are a lot of people hurting worse than you.
This isn't meant to minimize your struggle. It isn't meant to minimize your pain. It isn't meant to minimize the challenges we all face.
But it is to bring to light the truth that given our blessings in life, there are still people out there who are struggling far greater than ourselves. So, being financially generous as you are comfortable and capable is a big way to take care of yourself, too.
If you are committed to a construction project, stick with it. If your barber had to close the shop, stick with it and pay him for haircuts in advance. If your favorite restaurant has been forced to close their doors, purchase gift cards. If your favorite clothier is struggling, spend money in the present that can be utilized in the future.
There are many ways to give back to those in far worse positions than us and this act of generosity can go a long way in helping those who need it.
Prioritize your health
Another thing that I think is highly beneficial is eating healthy,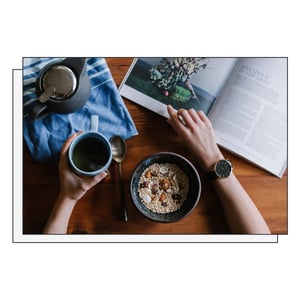 staying hydrated, and prioritizing your health. We're all at home, life is for many people drastically different, and your body's going to react to that. It's going to react to stress.
One of the greatest things you can do for your own health right now and your own stability is to sleep eight to nine hours a night, eat nutritious foods, drink water, and exercise.
Even if it's 15-20 minutes of being outside and moving your body, moving your blood, it's going to make a huge impact on your overall health and your overall stability right now when everybody in your life needs you to be your best you.
I know I'm no rocket scientist, but I know those things matter.
These things, when prioritized and taken action upon, will help enable you and will help position you to be the very best you that you can be – for your spouse, your children, your friends, your coworkers, your customers and our society.
I think if you pursue these things and are intentional about these things over the coming days and weeks when our normal life is disrupted, you will be welcomed with a lot of value, a lot of peace, a lot of joy, and a lot of meaning.
So, I leave you with this.
Stay encouraged.
If there's anything I can do for you, please let me know. We got this, we're going to be fine. It's going to be hard. It's going to be tough. But we have to keep chipping away with intentionality to help us to continue to deal with the unknown times that lay ahead.
Stay strong.
Take care of yourself so you can take care of others.